本届CPC的"彩"中国主题,以多姿多彩的内容,大声喝彩的寓意, 以赋予更多"彩"中国的愿景。所有决赛选手的作品都紧扣主题,令比赛现场呈现出丰富多彩富于创意的甜品盛宴。
让我们再次为选手喝彩,为作品喝彩,为甜品盛宴喝彩!期待新的中国队在亚洲杯乃至世界杯塑造更加多姿多彩的作品,让世界看到中国甜品的精彩。
"Color" was the theme of this year's CPC, which encouraged candidates to use vibrant colors and connotations of brilliant achievements to depict the Chinese dream. All finalists were highly creative with their interpretations of this theme, gracing the competition with a rich and innovative dessert feast.
Let us once again applaud the contestants, the works, and their lavish desserts! Look forward to the colorful creations that the new Chinese team will bring to the Asian Cup and the World Cup as they show the world the splendor of Chinese desserts.
糖艺组冠军:周子豪
来自广州新东方烹饪学校
Sugar champion: Zhou Zihao
Guangzhou Xindongfang Cuisine School
巧克力蛋糕:茴香巧克力慕斯。

个人诠释:此慕斯氛围独特,慕斯口感丰富细腻。选用《茴香》为名称,是因使用多种香料,入口留香,让人久久不能忘怀。
糖艺展品:"奇迹-飞仙"。作品灵感来源于敦煌壁画元素,具有中国文化特色的飞天。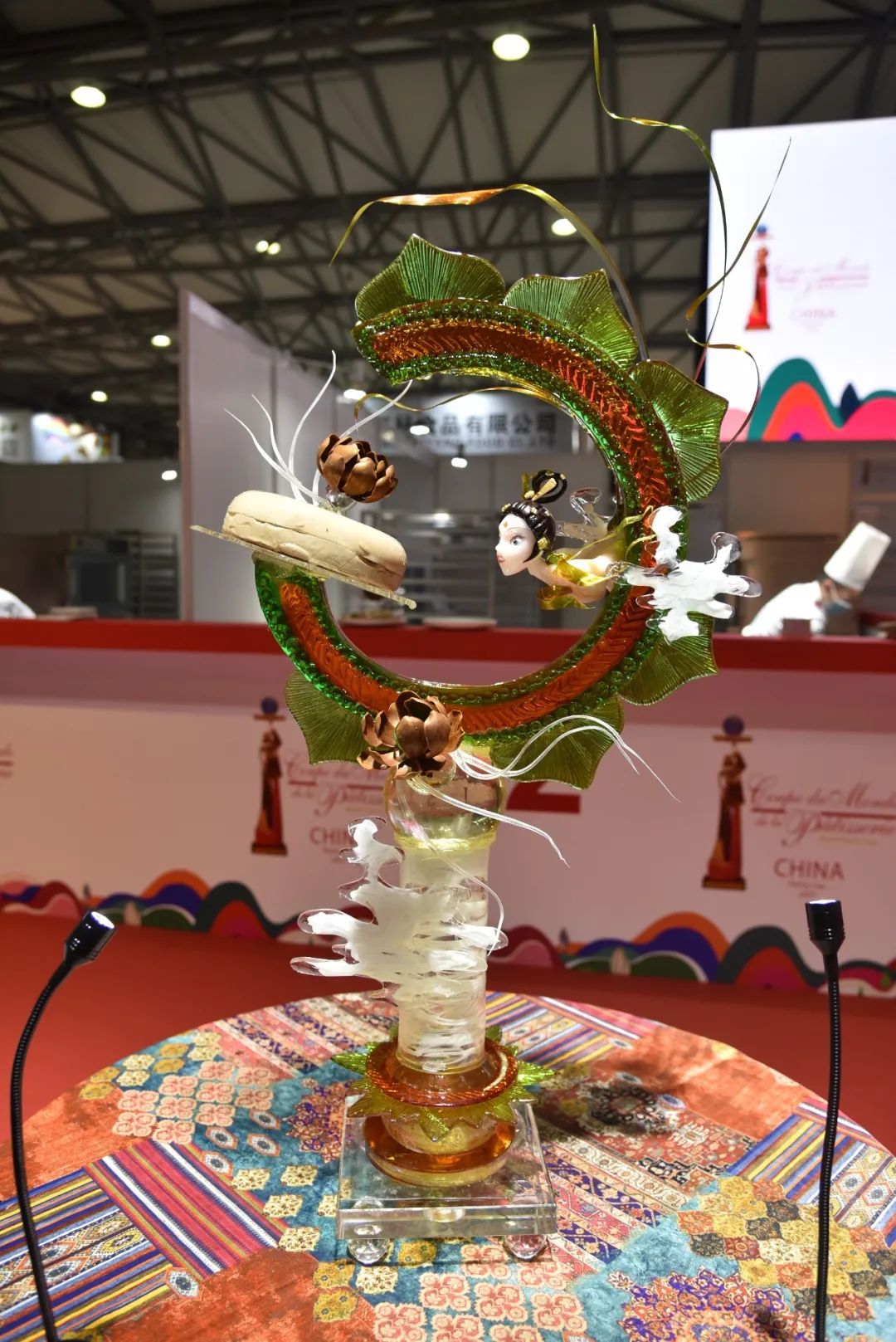 Chocolate cake: Fennel chocolate mousse.
Self-interpretation: this mousse has a unique flavor. It features a rich and delicate taste that hints at eternity through the use of variety of spices that leave a lingering and unforgettable fragrance in the mouth.
Sugar showpiece: "Miracle-Fairy" the shape is inspired by the elements of Dunhuang frescoes, and the flying apsaras with Chinese cultural characteristics.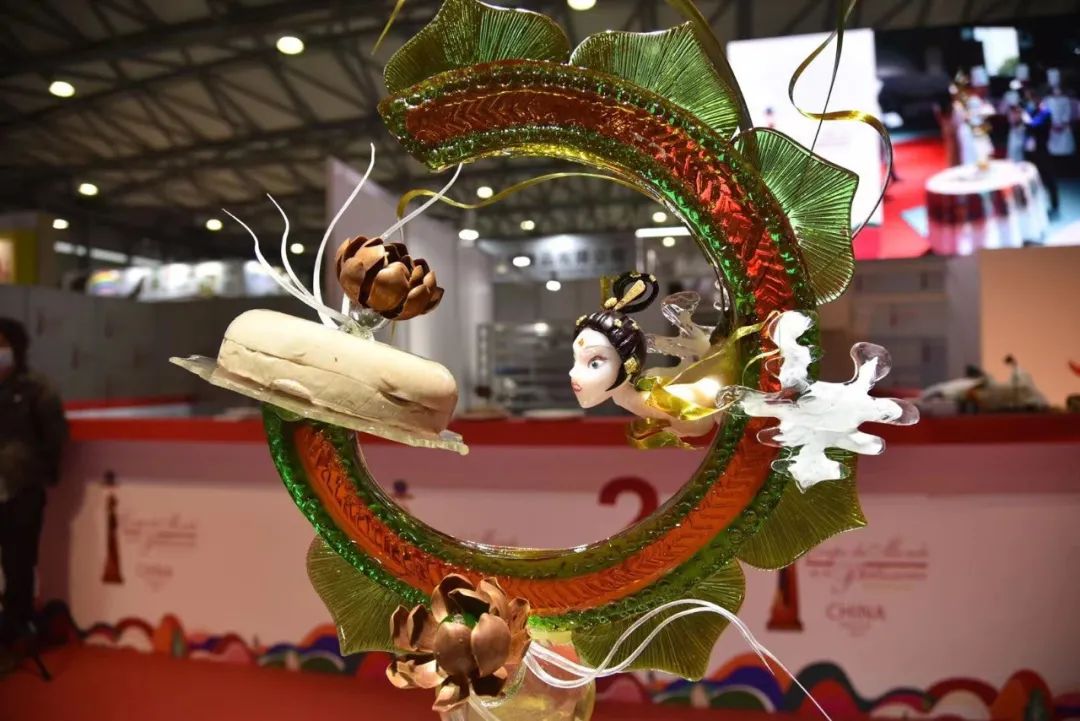 巧克力组冠军 赵程撒
来自上海凯宾斯基大酒店
Chocolate champion: Zhao Chengsa
Grand Kempinski Hotel Shanghai