Founded by Mr. Gabriel Paillasson together with VALRHONA, the World Pastry Cup has become the most reputable and influential pastry competition in the world.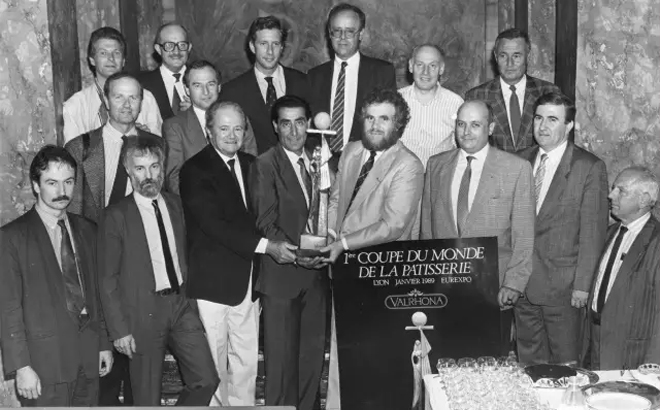 The First WPC in 1989
Every two years, the WPC brings together the very best young pastry talents in the world. After a selection process involving more than fifty national rounds and four continental selection events in Africa, Asia, Latin America and Europe, more than 20 teams will be qualified for the final in Lyon.
As the founder of WPC, the legendary pastry master Mr. Gabriel Paillasson has received two "Best Craftsman of France" distinctions (1972 Best Pastry Craftsman of France & 1976 Best Ice-Cream Craftsman of France) by the age of 29. His name features in the 2007 edition of the Grand Larousse for Gastronomy.